Advanced Regulatory Compliance
Full Support for Pharmacopeia, GLP/GMP, FDA 21 CFR Part 11 and Other Regulations
Instrument Validation Functions Compliant with JP, USP, and EP
This instrument can not only run checks for nine JIS items, but also those stipulated in the Japanese Pharmacopoeia (JP), United States Pharmacopeia (USP), and the European Pharmacopoeia (EP). Naturally, the hardware is also compliant with the specifications required by each Pharmacopeia. In addition, the check conditions can be saved. As a result, once the conditions are saved, checks can be performed easily just by calling them up as needed. Check results can also be saved.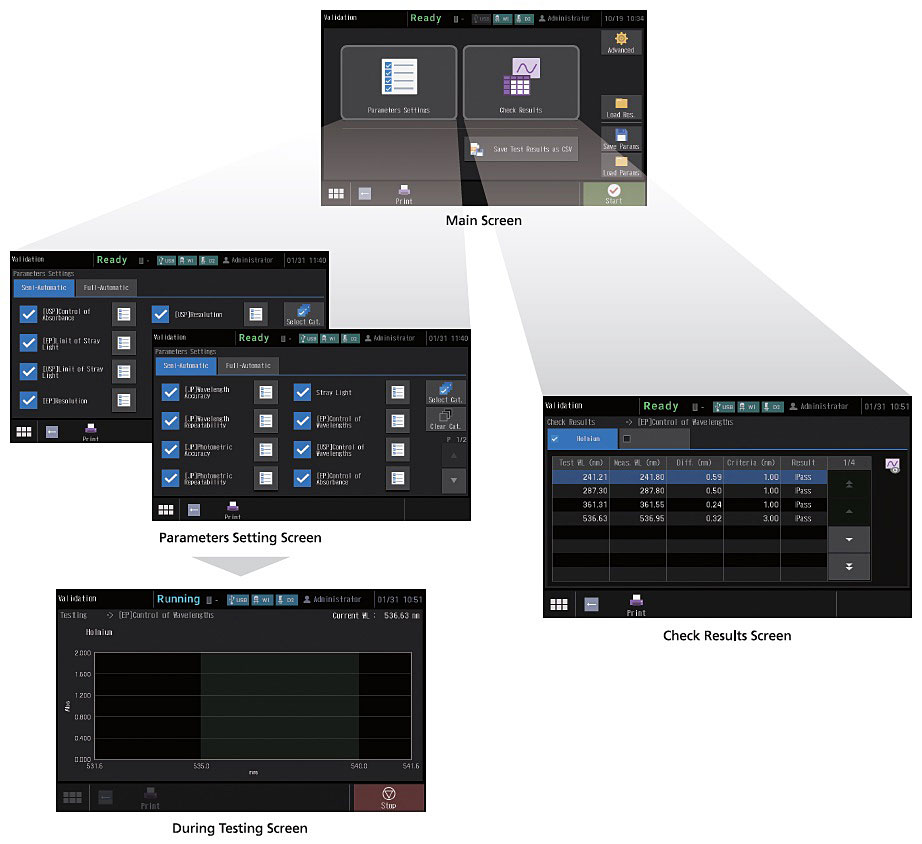 Resolution of 1 nm, the Highest in its Class
In addition to achieving a resolution of 1 nm, the highest in its class, by using a monochromator with a Czerny-Turner mounting,
the UV-1900 also features a compact, bright optical system. The instrument is more than capable of meeting the wavelength
resolution required in the European Pharmacopoeia.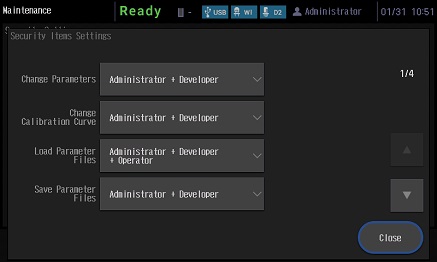 Improved Security Functions An external control security function has been added to provide more support for compliance with regulations. Three user authority levels, "Administrator", "Developer", and "Operator", can be set for instrument users.
Support for FDA 21 CFR Part 11, PIC/S GMP Guidelines and Other Regulations and Guidelines
Ensuring the integrity of data (database management), including the user management, user authority management, and data audit trails required for compliance with FDA 21 CFR Part 11, PIC/S GMP guidelines, and other ER/ES regulations, is possible.
LabSolutions DB UV-Vis or UVProbe / LabSolutions DB System

The system allows for data management and user management with a database. Compliant with ER/ES regulations, the system is optimally configured for customers using a PC. * LabSolutions UV-Vis is an optional software. UV-1900 is equipped with UVProbe software as standard.