A Diversity of Measurement Modes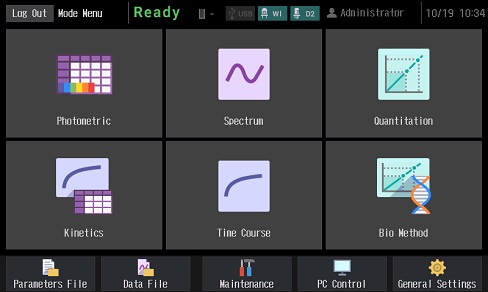 1.Photometric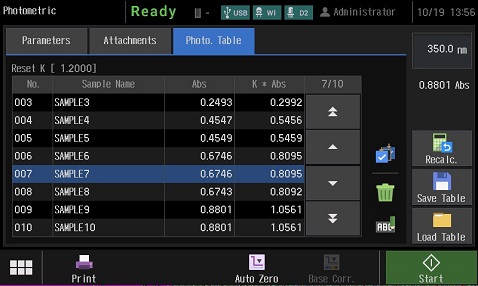 Measures the photometric value at a single wavelength or multiple (up to eight) wavelengths.
2.Spectrum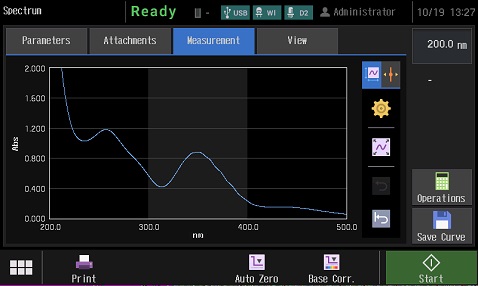 Measures a sample spectrum using wavelength scanning.
3.Quantitation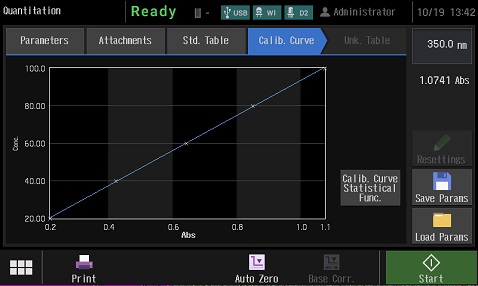 Generates a calibration curve from the measurement of standards, and then calculates the concentrations of unknowns.
4.Kinetics
Measures absorbance changes as a function of time, and obtains the enzymatic activity values. The kinetics measurement method or the rate measurement method can be selected.
5.Time Course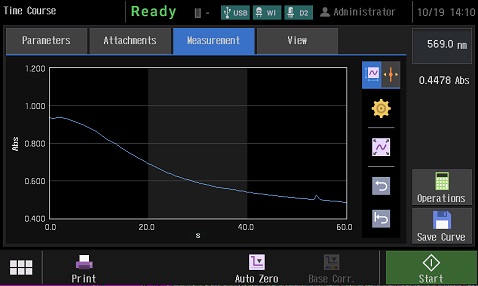 Measures changes over time in photometric values at a specified wavelength.
6.Biomethod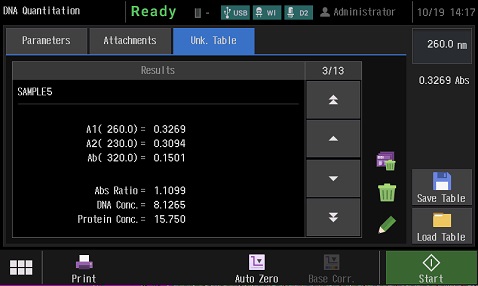 Quantifies DNA or protein concentrations.