Easy to Operate, Obtain Answers Easily and Rapidly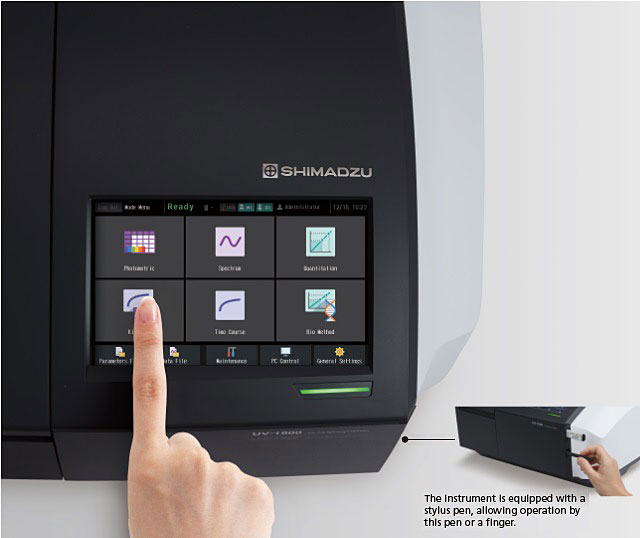 Easy-to-Use Interface Grasp the Current Status and Operating Procedures at a Glance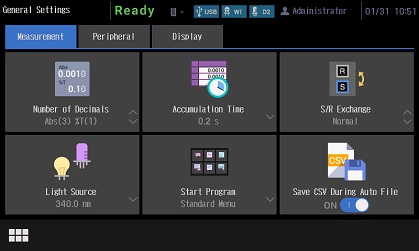 The UV-1900 on-screen user interface includes large, easy-to-see icons deployed on a black background, so the instrument settings are evident at a glance. In addition,the large,easy-to-see icons improve intuitive understanding, which enables users to quickly become familiar with the operations.Furthermore, the user interface is designed to minimize transitions between windows, so users do not get confused during the operations.
Navigation Tabs Improve Usability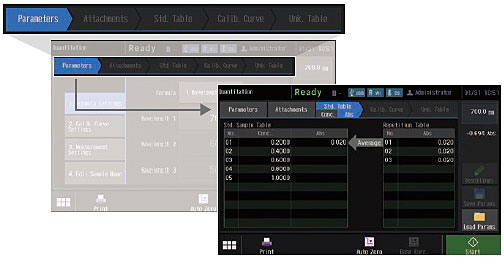 In quantitation mode on the UV-1900,the stages of the entire measurement process and the current status are always shown on the display. As a result, users know immediately what to do in the next step.