Control with UVProbe Software
UVProbe software contains the following four functions, each of which can be performed easily with its own screen.
- Spectrum Module
- Photometric Module (Quantitation)
- Kinetics Module (Time Course Measurement)
- Report Generator
In addition to peak detection, area calculation and other data processing functions, UVProbe is equipped with various functions including: security functions that limit each user limited to specific functions, a data history log function, and an instrument audit trail function.
Spectrum Module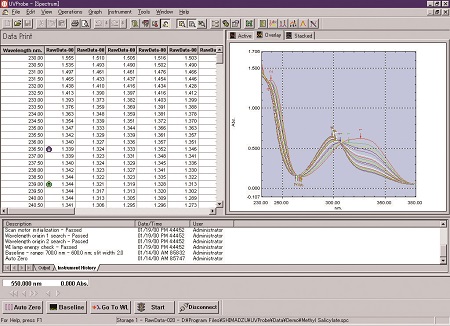 Kinetics Module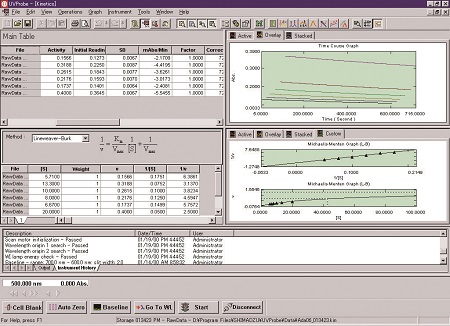 Photometric Module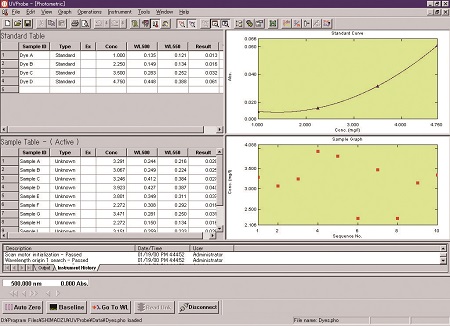 Report Generator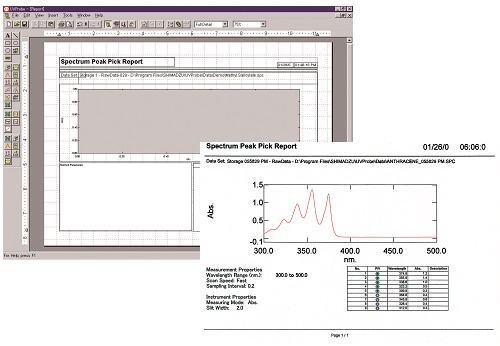 The report generator gives you the freedom to arrange graphs, tables, etc. to suit your needs. You can now specify the thickness and color of graph lines, as well as font size. Pasting labels on graphs and editing text is easy, allowing you to effectively print comments along with the analysis results.