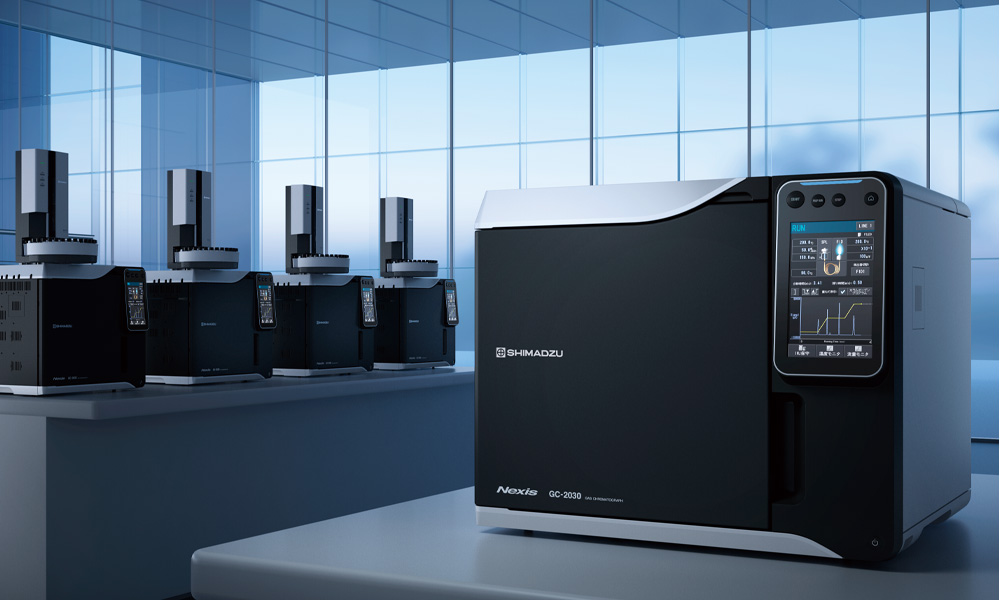 Next Industry Standard
In today's environment, results are needed regardless of whether the analyst is working in the laboratory, the office, or from home. With the flexibility to accommodate a variety of applications, the Nexis™ GC-2030 supports the analyst's procedures beyond the laboratory, at virtually any location.
Nexis, Analytical Intelligence logo, LabSolutions, i-PeakFinder, ClickTek, AOC, CoreFocus and Tracera are trademarks of Shimadzu Corporation or its affiliated companies in Japan and/or other countries.
Features
Movies
Shimadzu Nexis GC-2030 - Customers tell us their honest opinion on the Nexis GC-2030
Shimadzu Nexis GC-2030 - Users express their wishes for the next generation GC
Nexis GC-2030 Split Filter
Nexis GC-2030 ClickTek Nut
Nexis GC-2030 Smart Jig for Click Tek
Nexis GC-2030 ClickTek Connector & Oven Light
Downloads